Chris Brown Welcomed His Daughter in April, Marking His third Little one With a third Girlfriend
Chris Brown has three celebrity kids as of April 2022. The controversial R&B singer has been linked to models, other music artists, and various stars over the years. He's best known for his infamous relationship with Rihanna. But his other romances also have a habit of courting controversy. Will Brown's latest relationship find stability?
Chris Brown has had 3 kids with 3 girlfriends
Chris Brown in 2020 | Axelle/Bauer-Griffin/FilmMagic
The "Go Crazy" singer has three children with three girlfriends, Distractify reports. His first child was with model Nia Guzman in 2014. Their daughter, Royalty, was conceived when Brown was dating another woman. He and Guzman didn't stay together for long and still have intermittent public spats.
Brown's second child, Aeko, arrived in 2019. The boy's mother, model Ammika Harris, has been a long-term recurring romantic partner of the R&B singer. At least publicly, they have a healthy co-parenting relationship as they raise their son. But when Brown's third child arrived earlier this year, she expressed some displeasure on social media.
That third child, Lovely, is Brown's second daughter. Model Diamond Brown gave birth to her in April. Curiously, when Diamond announced the baby's arrival, she didn't mention Lovely's famous father. The two have since acknowledged the child's parentage but have remained quiet about their romantic status. That might be related to the overlap between their relationship and those of several of the "Forever" crooner's former girlfriends.
Chris Brown pays child support to 2 of his exes
*{padding:0;margin:0;overflow:hidden}html,body{height:100%}img,span{position:absolute;width:100%;top:0;bottom:0;margin:auto}span{ height:1.5em;text-align:center;font:48px/1.5 sans-serif;color:white;text-shadow:0 0 0.5em black}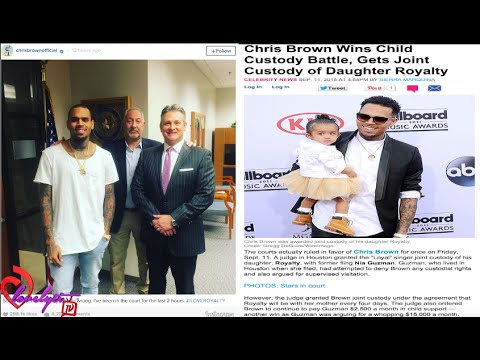 *{padding:0;margin:0;overflow:hidden}html,body{height:100%}img,span{position:absolute;width:100%;top:0;bottom:0;margin:auto}span{ height:1.5em;text-align:center;font:48px/1.5 sans-serif;color:white;text-shadow:0 0 0.5em black}