American Canyon couple arrested after younger baby hospitalized, based on police | Crime and Courts
An American Canyon couple has been arrested after their young daughter was taken to the hospital and suspected drugs were found in their home, police reported Wednesday.
Support local news coverage and the people who report it by subscribing to the Napa Valley Register.
Jonathan Lee Phillips, 36, and Ashley Nicole Hall, 31, were detained shortly before 6 pm Monday, some 16 hours after American Canyon police said they took Hall's 17-month-old daughter to a Vallejo hospital.
Hospital employees contacted the Napa central dispatch center at 2 am Monday after the girl was admitted to the hospital with a head injury and then tested positive for methamphetamine, according to American Canyon Police Chief Rick Greenberg.
Police began an investigation and obtained a search warrant for the family's home on Joan Drive, where officers found suspected meth and drug paraphernalia, Greenberg said. Officers determined both Hall and Phillips had allowed friends to come to their home to use illegal drugs, according to Greenberg.
Hall and Phillips, whom police identified as the child's mother and stepfather respectively, were booked into the Napa County jail on felony allegations of child endangerment and maintaining a place where controlled substances are used. They were released shortly after 11:30 am Tuesday, according to booking records.
People are also reading…
Photos: Faces and Places, June 12
Faces and Places, June 12
Members of the Sons of Union Veterans of the Civil War and Auxiliary conducted a traditional Memorial Day service at Calistoga Pioneer Cemetery on May 30. This year marked the 140th anniversary of Calistogans gathering at the cemetery's Grand Army of the Republic (GAR) plot to honor those who gave their life in service to their country. About 49 people attended the ceremony. Pictured from left to right are Dean Enderlin, Cindy Eddy, Elaine Christian, and Dave Schleeter.
Faces and Places, June 12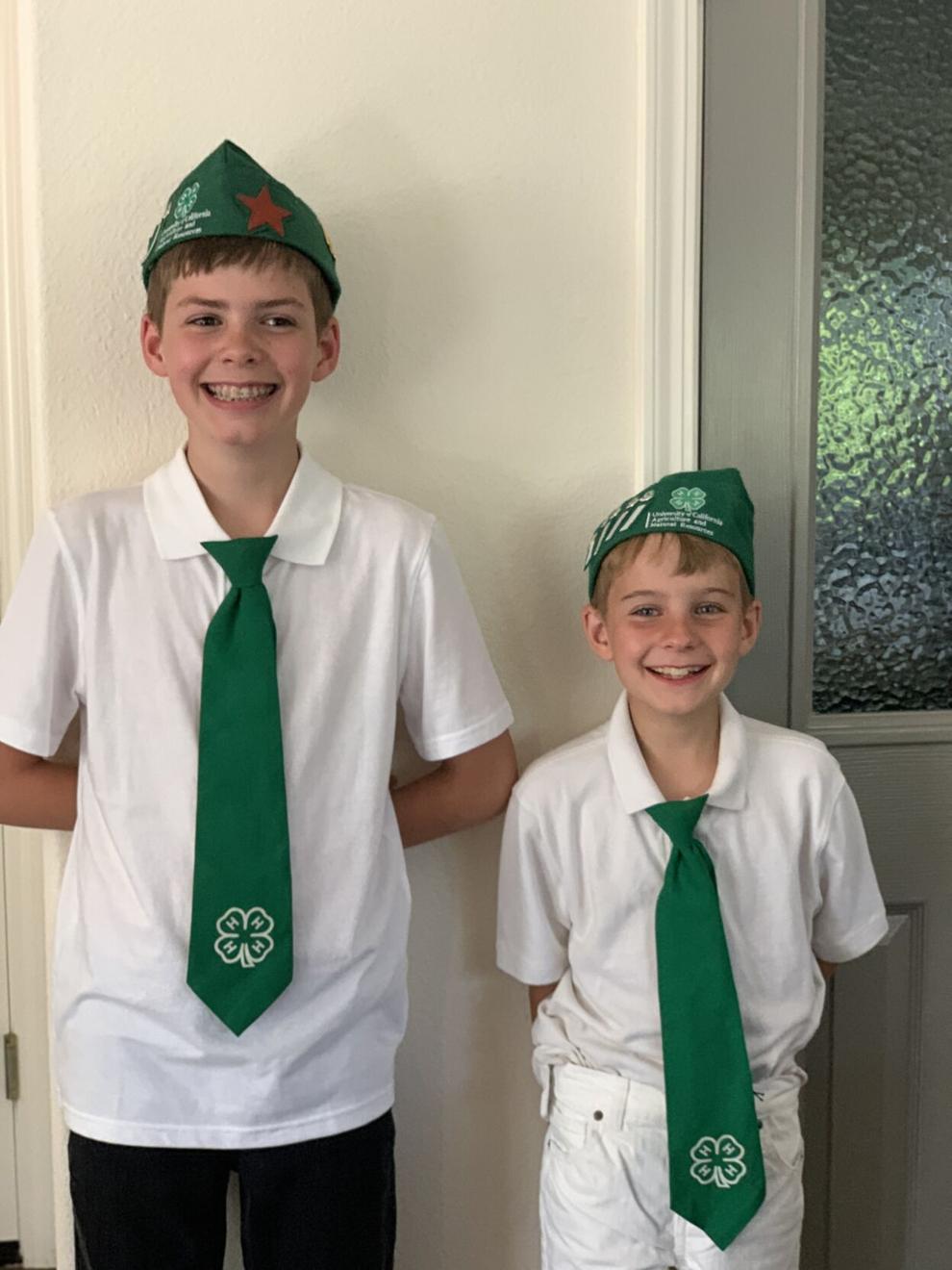 Julian and Cole Damron with the Four-Leaf Clovers 4-H club participate in the 4-H State Presentation virtual event.
Faces and Places, June 12
Mardelle Berner celebrated her 100th birthday in Alta Heights on May 4.
Faces and Places, June 12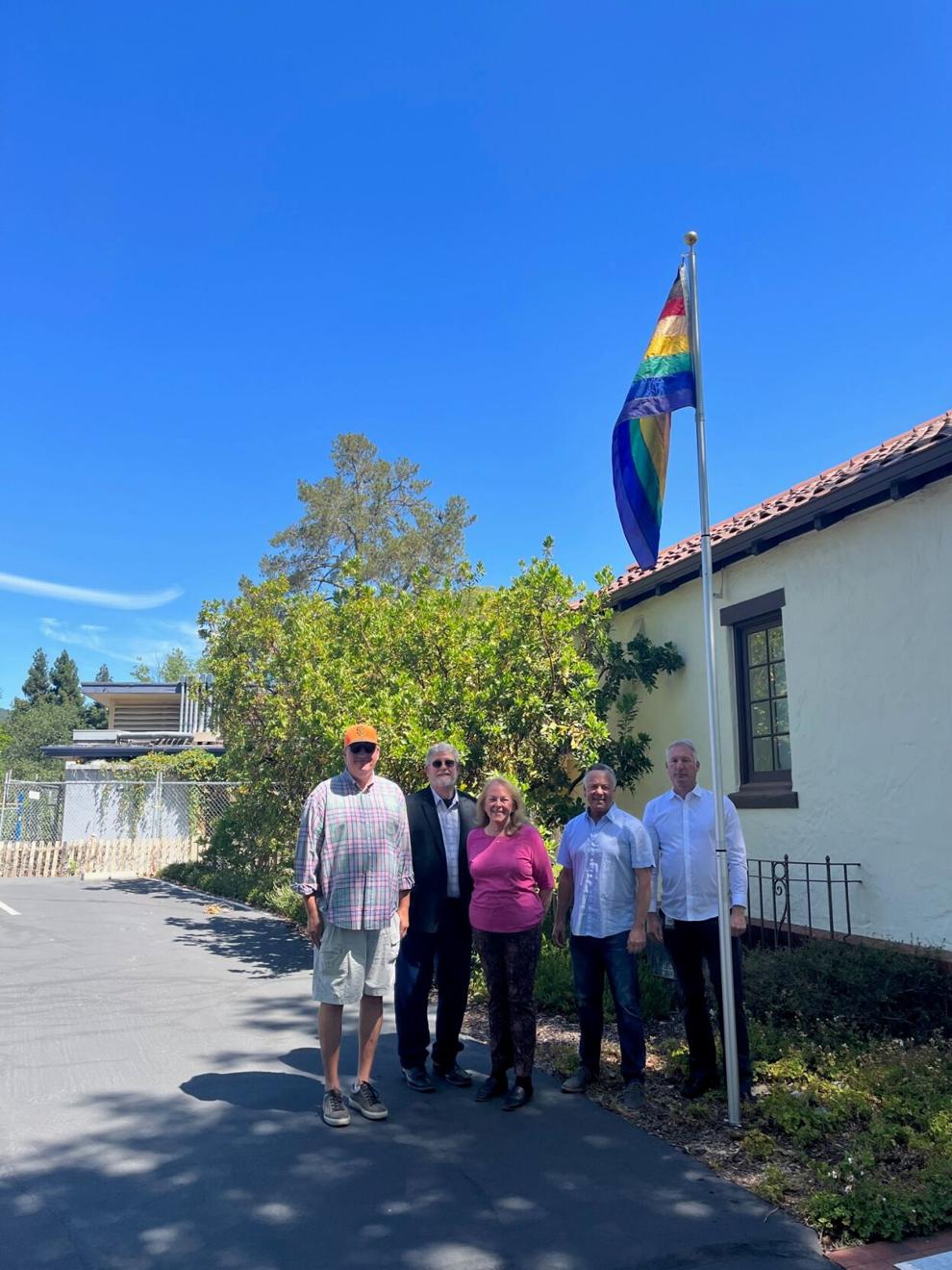 Yountville dignitaries gather for the raising of the Rainbow Pride Flag on June 1 in celebration of Pride Month. From left to right: Council member Joe Tagliaboschi, Council member Eric Knight, Council member Margie Mohler, Mayor John Dunbar and Town Manager Steve Rogers. "We proudly raise the Rainbow Flag in Yountville to celebrate equity, inclusion and respect for all," said Dunbar. "We stand together to support our LGBTQ+ family, friends, colleagues and other members of our community."
Faces and Places, June 12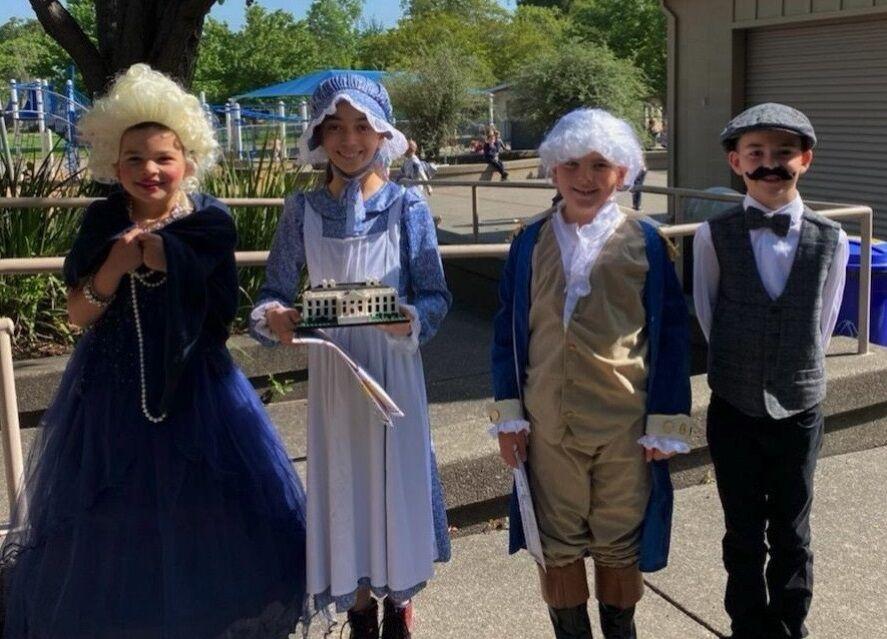 Some of the St. John's Lutheran School 3rd graders in costume as they presented their biography reports. From left to right: Marie Holloran as Marie Antoinette, Florencia Soto as Abigail Adams, Paul Sebastiani as George Washington, and Graeden Griffin as Orville Wright.
Napa Police arrested an Antioch man for attempting to steal a catalytic converter.
A shoplifting attempt at a Napa grocery led to an attack on a security guard and the suspect's arrest on a robbery allegation.
A 33-year-old man was arrested after threatening workers in a Napa supermarket, police reported.
Nobody was injured after a pickup truck struck another vehicle and then the side of a fast-food restaurant, according to police.
Napa Police detectives arrested two Oakland residents on suspected fraud after investigating the theft of over $20,000 in bicycles from the Na…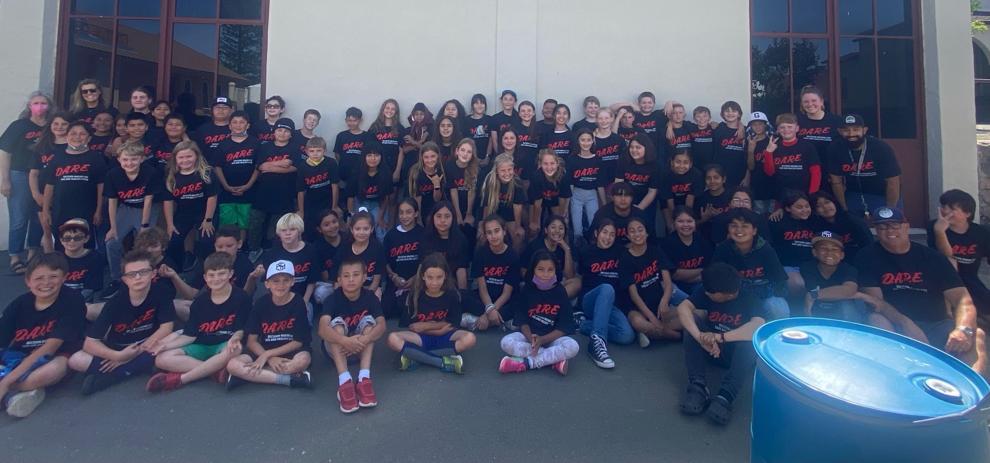 St Helena Police Department calls for May 16-23.
Get the latest in local public safety news with this weekly email.